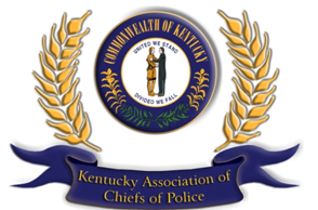 Kentucky Association of Chiefs of Police
(KACP) Membership Application

KACP Membership is valid from January 1st through December 31st of each year.

Apply By Mail:
To complete application by mail and using a check for payment:
Click Here to Download Application and follow instructions or you may complete the online application and pay by credit card by scrolling down.
If you need an INVOICE for agency payment email carolward@kypolicechiefs.org with your request.  Complete the application for each member to be covered by the invoice and Carol will send you one.
Mail your completed application and fee to:
KACP Membership
P.O. Box 206
Alexandria, KY 41001
*** NEW ADDRESS ***
---
Questions about membership applications receipt/payment or information contact:
Carol Ward, Admin Assistant
859-991-0661 or email: carolward@kypolicechiefs.org or ward.carol.ann@gmail.com
---
Apply Online:
Online Application