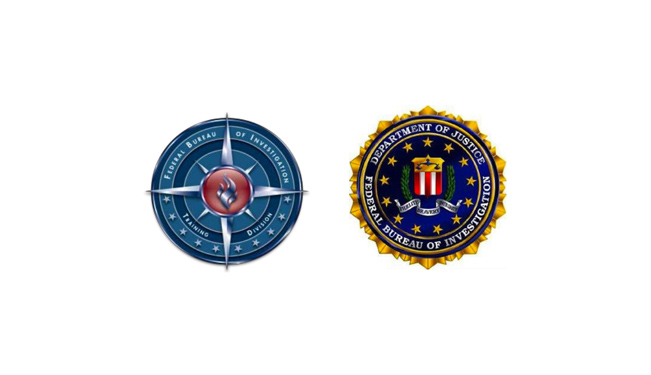 FBI National Command Course (NCC) is soliciting nominations of qualified candidates for the Inaugural Session, which will consist of a week-long seminar during the month of May 2020.
Nominations are now open to qualified candidates, Chief Executive Officers (Chief, Sheriff, Commissioner, Director, etc.) of full-service law enforcement agencies with fewer than 50 sworn law enforcement officers. Please note, in an effort to provide extended opportunities for FBI Leadership training, graduates of the FBINA, NEI and LEEDS are ineligible to apply to the NCC.
NCC was conceived for chief executive officers of the nation's smallest law enforcement agencies. Approximately 87% of law enforcement agencies in the United States are staffed by fewer than 50 sworn officers. Approximately 50% of these small agencies employ 10 or fewer officers. Many of these departments do not have a training or travel budget for sworn employees to receive training beyond the basic state mandated police academy. Due to budget constraints, when it is legal to do so, some agencies employ officers that have paid their own way to obtain state law enforcement certifications. Pay, benefits, department resources and training opportunities for these officers can lag behind their counterparts in nearby larger agencies and often results in a lack of exposure to contemporary law enforcement issues, training, and even case law. Higher ranking law enforcement officers in many of these smaller jurisdictions have very little opportunity, time or financial resources to attend the FBI National Academy or other advanced law enforcement training. The need for strong leadership and contemporary training for these crucial FBI liaison partners is very important. The NCC will bridge this gap.
NCC enables participants to increase their knowledge of contemporary policing issues, and provides networking opportunities with other law enforcement leaders. Executives are provided with instruction and facilitation on 4 critical topics that remain the pillars of the program:
1. Emerging Trends: The study of emerging trends to anticipate changes.
2. Enhance Partnerships: The study of establishing trust in a community and build on that trust through leadership and practical policies.
3. Promote Wellness: The practice of wellness and care of personnel that leads to overall personal and organizational benefits.
4.Seek Innovations: The study exploring new processes to overcome obstacles.
The environment of the seminar is conducive to independent thought and study. Participants have the opportunity to exchange plans, identify problems, and create solutions with their peers; to develop new thoughts and ideas; and to share successes of their own communities. The interaction among the executives is worthwhile for them as well. Some of the most productive learning takes place outside of the classroom during informal interaction.
The primary goal of the NCC is to further the mission of the FBI to facilitate professional law enforcement executive development.
The Inaugural Session of the National Command Course will take place:
Session One: 05/04/2020 – 05/08/2020, Fredericksburg, VA
All nominees must understand that the NCC program requires attendance the entire week. Make up dates will not be granted. Travel days are Sunday May 3 and Saturday May 9, 2020. Travel and training expenses for attendees are paid by the FBI Training Division. The nominating Field Office(TC or TCLS) is responsible for booking travel and seeking reimbursement for their participant. Lodging, local transportation and most meals during NCC will be provided for all attendees.
Selection for NCC is highly competitive and only 35 individuals will be approved for attendance. Nominees are ranked and initially selected by the NCC program team based on the nomination criteria. The rankings allow for substitutions if primary selected individuals are unable to attend. Selections are reviewed by Training Division Executive Management for final approval.
Training Division plans to announce the FY2020 NCC participants prior to 12/13/2019.
To be considered for NCC, you must provide the following:
Application form (click here to view/download application form), a bio, and current photo must be submitted by email no later than October 1, 2019. 
You must be in a Chief Executive position (Chief, Sheriff, Commissioner, Director, etc.) of full-service law enforcement agencies with fewer than 50 sworn law enforcement officers that HAS NOT attended FBINA, NEI or LEEDS.
Send nominations to:
Special Agent Tracey Riley
tlriley@fbi.gov
Desk: 502-263-6097
CLICK TO VIEW AND DOWNLOAD APPLICATION